Bike Coating
Coating technology for bicycles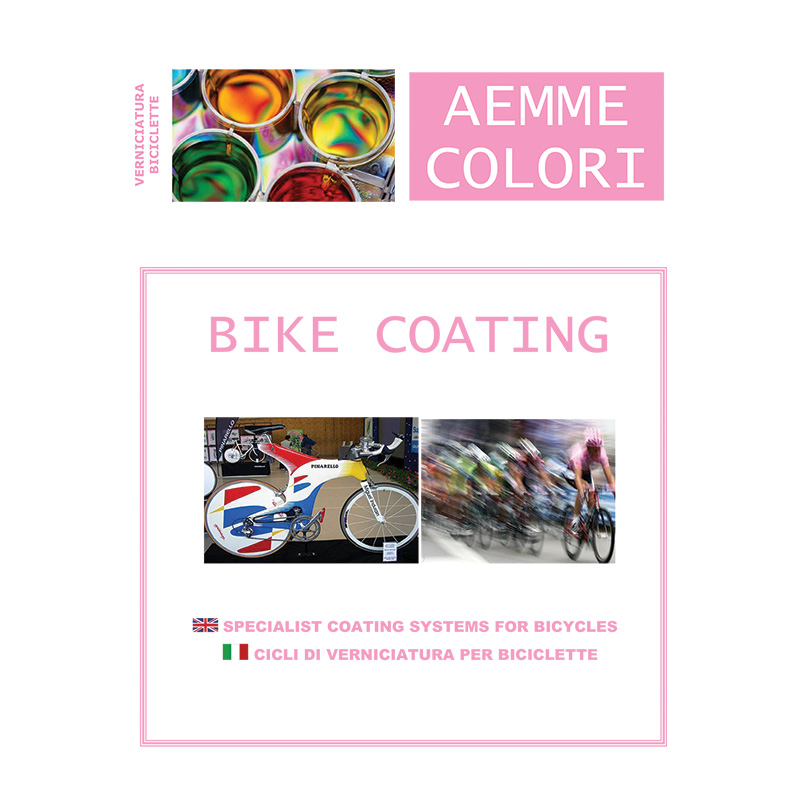 Coating technology for bicycles, has undergone much development over time, like other coating products. The development of technology in the manufacturing process and dedicated components, are providing high levels of performance and a high quality of finish. Bicycle coatings are achieving finished results closer to motor industry standards.The bicycle coatings market has always followed two distinct paths:

Application of one-component oven-drying coatings.
Application of two-component coatings (similar to car finishing), including pigmented matt basecoat, over coated by transparent topcoat, either by ovendryingor air-drying.
The use of the two coating systems, are mainly driven by the manufacturers production requirements. For standardised high volume bicycle production, a one component oven-drying system can be more suitable for the manufacturing process. For smaller volume and/or for specialist production, the two-component system can be more suitable for this type of manufacturing.
Both systems finished quality and performance are similar. Both providing excellent resistance, durability and the high standard of finish which is required. The only difference being the twocomponent system allows for the achievement of a wider range of colour effects and design components, which can be harder to achieve with a one-component system in volume production.
| | | | |
| --- | --- | --- | --- |
| | Data caricamento | Nome | |
| | 15/07/2016 11:28 | 20160715112841-bike coatings.pdf | Scarica |