Automotive System
Transparent protective varnishes formulated for the coating of car and motorcycle badges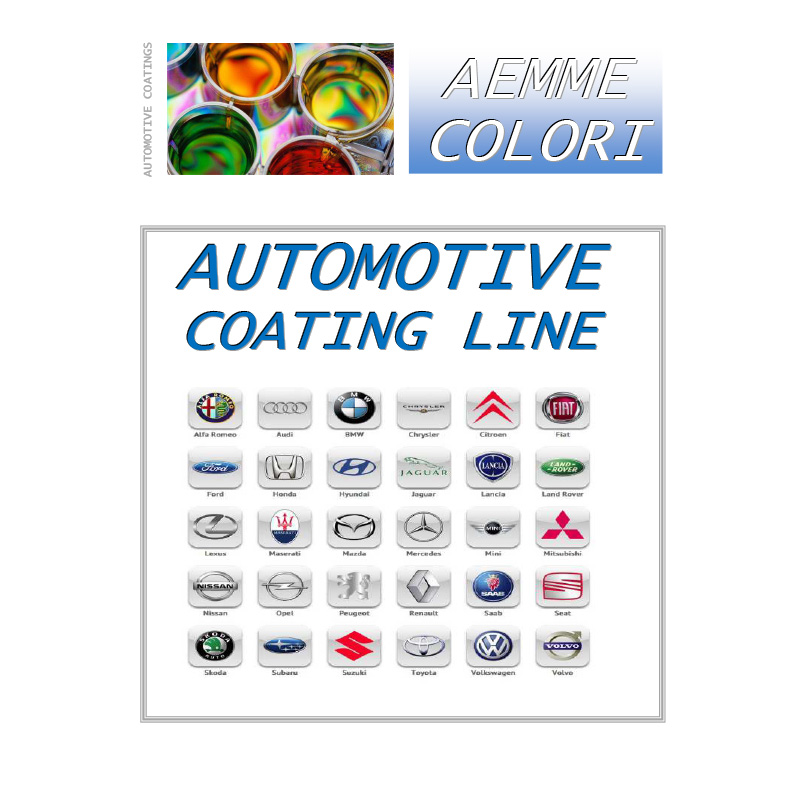 The automotive line includes a series of transparent protective varnishes formulated for the coating of car and motorcycle badges.
These products have been specifically developped to protect and enhance the recognition brands of all vehicle manufacturers.
These high quality technological products protect the badges from U.V. rays and from all atmospheric agents. They perform specific resistance to washing products for car, to water pressure washer, sand, snow and salt used to dissolve snow. In addition they perform high flexibility, because the badge plates are embossed after the coating drying process and must adapt to these bends without breaking.
These products are generally applied with curtain coaters machines that create a coating waterfall that falls on the badge plates to protects the drawing previously done with ink.
Aemme Colori is present in this field for more than 30 years being a supplier in Italy and abroad to major applicators of this sector. Car manufacturers do not paint directly these badges but delegate this job to other companies specialized for the manufacturing and painting of badges. Our automotive coatings can also be used and applied to items of minor technical requirements, such as key chains, bicycle emblems, military emblems, plaques and other kinds of accessories.
| | | | |
| --- | --- | --- | --- |
| | Data caricamento | Nome | |
| | 26/07/2016 10:54 | 20160726105402-Catalogo Automotive Coating Line.pdf | Scarica |